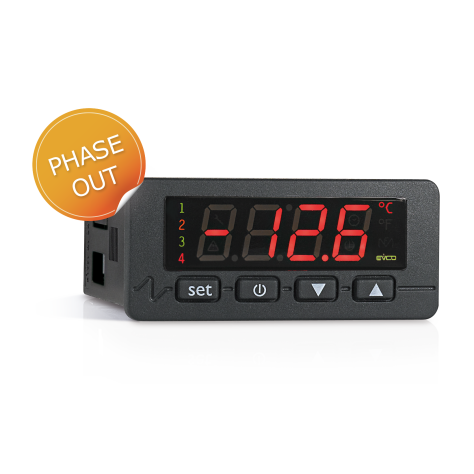 EVK404
Basic controller for compressor racks
EVK404 is a controller for the management of single circuit compressor racks with up to four compressors (without capacity control).
It is available in compact version, in the standard size 74 x 32 mm; the user interface consists of a custom display (with decimal point and function icons), four keys and guarantees an IP54 protection rating, for easy cleaning.
The controller can manage compressors with the same capacity; it can also manage two capacity control steps.
Installation is by panel, with snap-in brackets.
Technical sheet
Advantages & Main Features






Per maggiori informazioni su questa gamma consulta la versione desktop del sito.