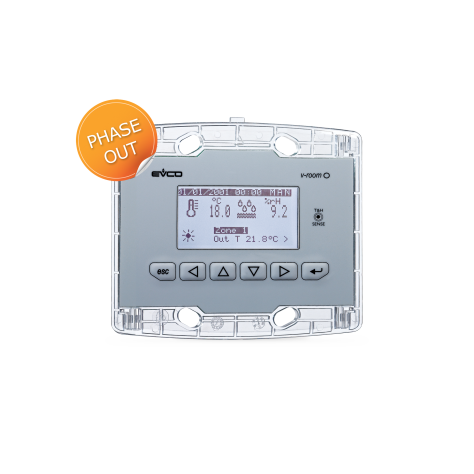 Vroom
Remote user interfaces
Vroom is a range of remote user interfaces for programmable controllers belonging to the c-pro 3 series.
The user interface consists of a LCD graphic display, six keys, it can be realized through the UNI-PRO 3 development environment for programmable controllers and guarantees an IP40 protection rating (IP65 in case of panel mounting with gasket 0027000007), for easy cleaning.
They incorporate a temperature and humidity sensor (whose readings can be transmitted via BUS).
The remote user interfaces can easily be integrated in both residential and commercial environments; at their front it is possible to apply the CPVP plates or the plates belonging to the "Living" and the "Light" series by BTicino.
Installation is by panel or embedded (in flush box belonging to the "506e" series by BTicino or in CPVW00 wall mounting support).
Advantages & Main Features



Per maggiori informazioni su questa gamma consulta la versione desktop del sito.