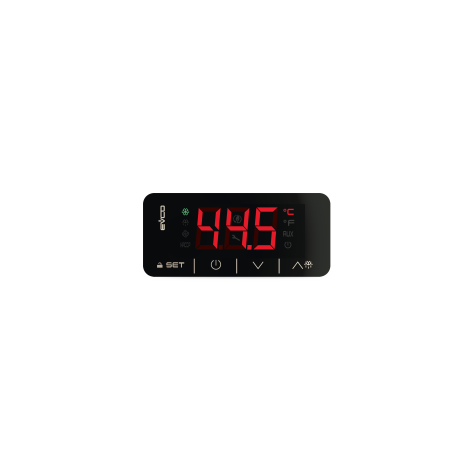 EV3B54
Controller for refrigerated cabinets with variable speed compressor
EV3B54 is a stylish basic controller for managing highly energy-saving refrigerated cabinets.
It is available in compact version, in a standard 74 x 32 mm format. The user interface consists of a larger than average custom display, with decimal point and function icons, and four touch keys. It guarantees IP65 protection for easy cleaning.
It is capable of protecting the compressor by switching it off if the condenser temperature is outside the permitted range; also with adaptive defrost management system.
Installation is by panel, with snap-in brackets.
Technical sheet
Advantages & Main Features










Per maggiori informazioni su questa gamma consulta la versione desktop del sito.