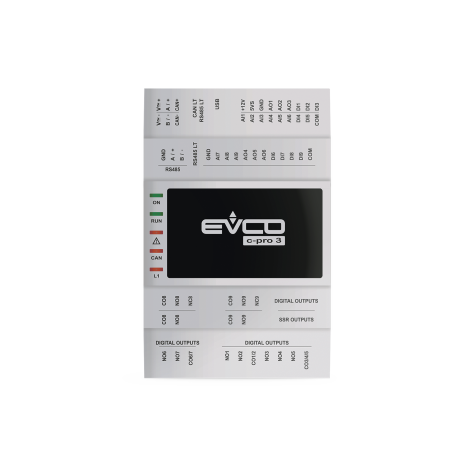 c-pro 3 EXP kilo
I/O expansions
c-pro 3 EXP kilo is a range of I/O expansions for programmable controllers belonging to the c-pro 3 series.
They are available in blind version.
The expansions have a considerable number of inputs and outputs; they makeit possible to create a flexible, modular and expandable control devices network.
Installation is on DIN rail, into a control panel.
Advantages & Main Features




Per maggiori informazioni su questa gamma consulta la versione desktop del sito.