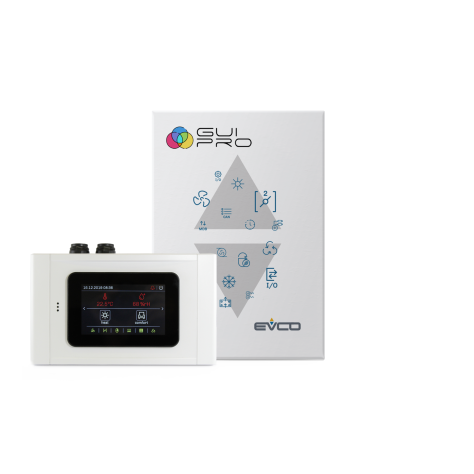 GUI-PRO
Graphic tool for designing professional HMIs
GUI-PRO is the new graphic tool designed by EVCO to realize professional HMI application software for displays belonging to the EPcolor series.
The tool is based on Eclipse, an open-source IDE which is known for features such as speed of development, usability and easy debugging. The graphic and system libraries facilitate the realization of the user interface and the communications towards other devices.
A high degree of personalization is ensured by the option to write the code using the C language, starting from a rich assortment of examples and templates. High aesthetic standards in the realization of HMIs can be achieved thanks to a wide availability of backgrounds, icons, widgets, fonts and color palettes (16 bit), as well as advanced functions such as transparency and Alpha blending.
Once the user interface has been realized, certain parts of the programs (for example vocabulary, icons, colors and parameters) can be personalized with a simple upgrade via USB flash drive.
Technical sheet
Nessun download disponibile.
Per maggiori informazioni su questa gamma consulta la versione desktop del sito.