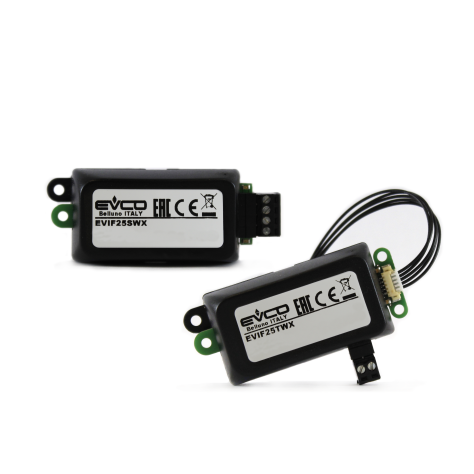 EVlinking Wi-Fi
Modules with Wi-Fi connectivity for integration into systems
EVlinking Wi-Fi is a hardware module with Wi-Fi connectivity that can be connected to our EPoCA® compatible controllers to access the functions of the EPoCA® cloud platform or those of other control or data acquisition systems using the MODBUS TCP protocol.
To allow integration with client systems, the EVlinking Wi-Fi module can also be connected to third-party devices using the MODBUS RTU protocol on the RS-485 port.
EVlinking Wi-Fi is easily configured from a web browser or the dedicated EPoCA Start app which is available in the Google Play Store. For more details, please check the installation manual in the "Download" section.
It is compact, available with a TTL or RS-485 communications port and can be powered by the controller or the mains, depending on the type and power of the controller. If powered by the mains, the correct 12 VAC/15 VDC cabling must be used. .
Advantages & Main Features





Per maggiori informazioni su questa gamma consulta la versione desktop del sito.