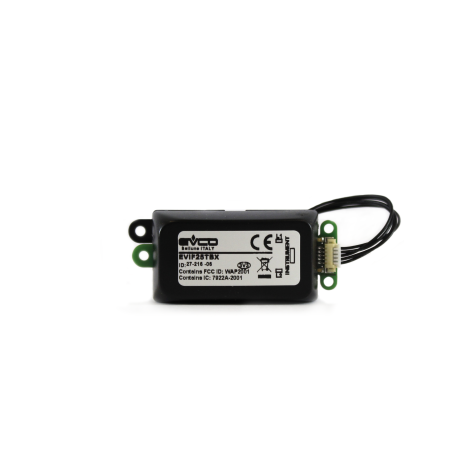 EVlinking BLE
Module with Bluetooth Low Energy connectivity for operations via the app EVconnect
EVlinking BLE is a hardware module with Bluetooth Low Energy connectivity that can be connected to EVCO controllers to access the functions of the EVconnect app for point-to-point control and monitoring of individual refrigeration and Ho.Re.Ca. machines.
EVlinking BLE is easy to install and has a compact footprint. It acts as a data logger, automatically storing historical data, needs no programming and is powered by the controller, which it is connected to through the TTL port.
Technical sheet
Advantages & Main Features






Per maggiori informazioni su questa gamma consulta la versione desktop del sito.