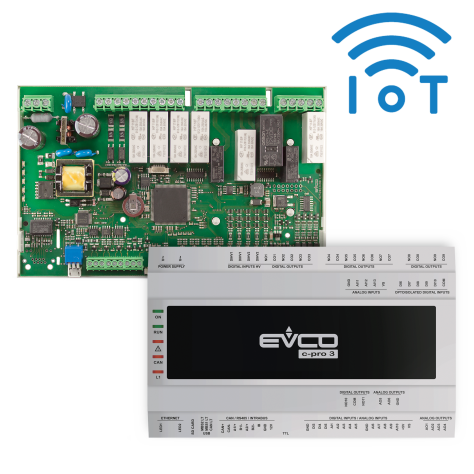 c-pro 3 giga
Programmable controllers
The range of c-pro 3-giga programmable controllers has up to 43 I/O, as well as a wide range of communications ports and protocols, making possible advanced management of HVAC/R applications, also according to their use in local or remote control systems.
The application software can be set up quickly and intuitively thanks to the UNI-PRO 3 integrated development environment. All models have both BACnet MSTP and a data-logging function and the NODE versions are also fitted with an Ethernet port for the use of MODBUS TCP, BACnet IP and Web Server.
Some controllers have 2 built-in drivers for unipolar stepper-type expansion valves.
In the 10 DIN module blind version, the controller is compatible with all the displays of the programmable c-pro 3 range, available in a wide choice of formats, technologies and installation methods.
Advantages & Main Features








Per maggiori informazioni su questa gamma consulta la versione desktop del sito.