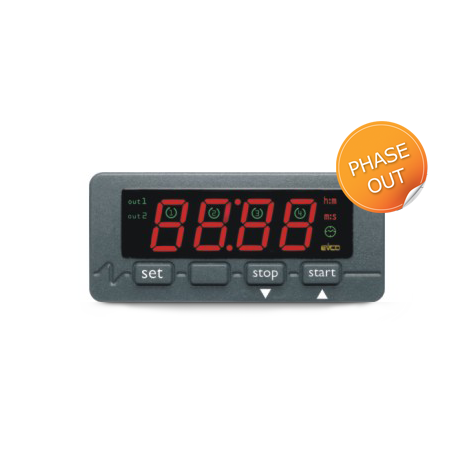 EVK
Timers
EVK is a range of timers.
They are available in compact version, in the standard size 74 x 32 mm; the user interface consists of a custom display (with function icons), three keys and guarantees an IP65 protection rating, for easy cleaning.
All the timers have the count up/count down and the count storing functions.
Installation is by panel, with snap-in brackets.
Advantages & Main Features




Per maggiori informazioni su questa gamma consulta la versione desktop del sito.