EPoCA
Epoca is a remote monitoring system based on a Cloud platform able to cope with the needs for management in the areas of food preservation and cooking, from refrigerated units to food equipment
All that is needed is a simple onsite Wi-Fi internet connection to enable EVCO controllers, using EVlink Wi-Fi modules, to connect to the cloud system, making possible remote management of equipment from a PC, tablet or smartphone.

The responsive design and the graphic interface conceived to provide a pleasant user experience make Epoca a ready-to-use solution for easily accessible monitoring operations for users at any level, while offering all the typical functions of professional platforms.


With appropriate protection measures for access and data, the system makes it possible for one or more enabled users to operate remotely on the unit to configure its parameters, view HACCP data (also in graphic form) and to download records in the most popular formats, such as XLSX, CSV and PDF.

The functions playing a key role include alarm warnings
sent automatically by the system to selected e-mail addresses.
Operating diagram: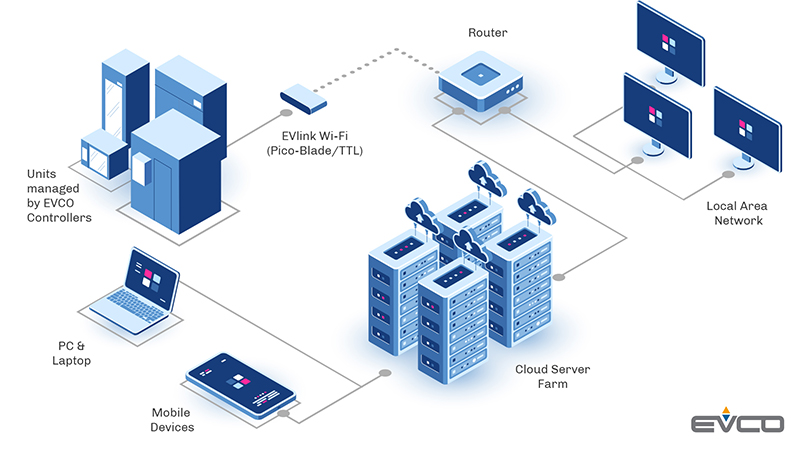 What you need to get started:
1. Connect a compatible EVCO controller with an EVlink Wi-Fi module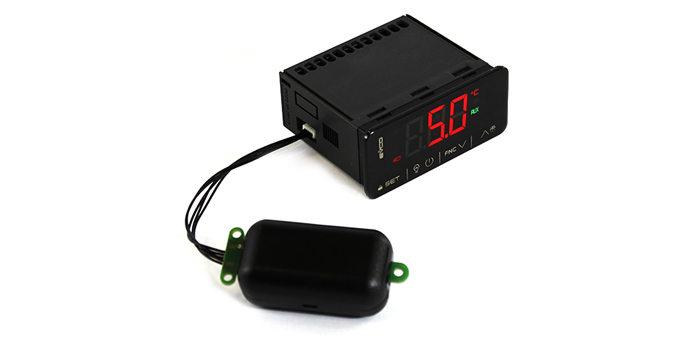 2. Configure your EVlink Wi-Fi module via internet browser (Check the download section on EPoCA page) or via EVlink Wi-Fi APP available on Google Play Store

Watch video tutorial for EVlink Wi-Fi APP
3. Create your EPoCA account (epoca.cloud) and start building the unit groups you want to monitor.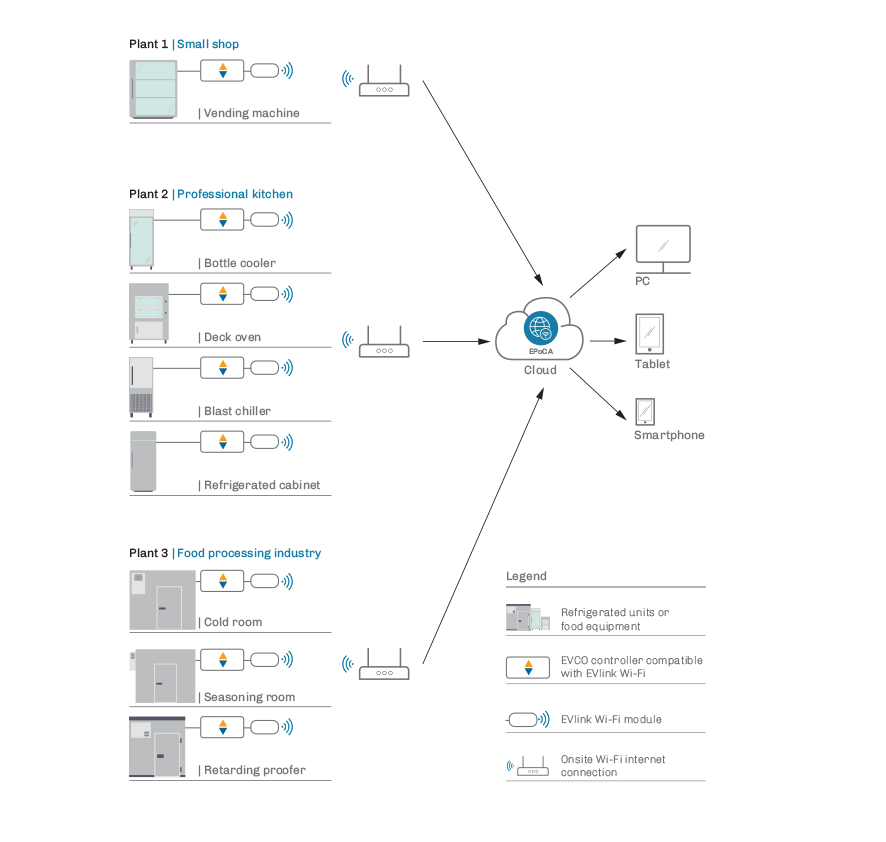 Additional information
Compatible EVCO controllers EPoCA user manual EPoCA FAQ Know more about EPoCA
For more information contact the EVCO sales@evco.it.